Plastic Surgery Speech-to-Text Transcription Solutions
Speech Recognition | Dictation | EMR Transcription | Medical Scribing
"Plastic Surgery: Come as you are, leave as you wish."
― Anonymous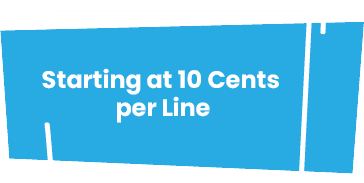 Plastic Surgery Dictation, Speech Recognition, and Medical Scribing Solutions
Did you know plastic surgeons that use an EHR spend about 2 hours daily documenting in it? That's 10 hours a week or 40 hours a month! Imagine what else you could be doing with those 40 hours. Even if you don't use an EHR, speaking your findings is dramatically faster than typing or handwriting them. Athreon's medical transcription service empowers plastic surgeons to work smarter instead of harder.
Our documentation solutions, including dictation, speech recognition, and medical scribing, help plastic surgeons create operative reports, clinic notes, correspondence, and more. Our AI and human-powered medical transcription solutions put you at the center of everything we do. We quickly deploy plastic surgery transcription services that elevate the way you run your practice.
Plastic Surgery Transcripts – Streamlined and Web-Based
Athreon has been a trusted partner of board-certified plastic surgeons for over three decades. We provide options to dictate by mobile app (iOS and Android), telephone, or handheld recorder. With Athreon, documenting reconstructive and cosmetic plastic surgery care has never been simpler. And our hosted document management portal makes it easy for cosmetic surgeons and their support staff to review, edit, e-sign, distribute, and archive reports online. Athreon helps plastic surgery practices to get and stay organized!
Plastic Surgeon Dictation Service That Stops Burnout
Athreon's cosmetic surgery transcription service helps caregivers avoid data-entry fatigue associated with creating operative reports, clinic notes, emails, and letters. Once a provider dictates, within a matter of minutes or hours, the completed transcript is available online for review and optional e-signature. We can deliver completed files via our web portal or directly to your EHR. No matter your areas of expertise, we empower you to create patient notes with less time and effort.
Our medical transcription team routinely documents cosmetic procedures like the ones below:
Abdominoplasty
Cheek Augmentation
Labiaplasty
Otoplasty
Blepharoplasty
Cheiloplasty
Laser Resurfacing
Phalloplasty
Body contouring
Cryolipolysis
Lip Augmentation
Rhinoplasty
Brachioplasty
Cryoneuromodulation
Liposuction
Rhytidectomy
Buccal Fat Extraction
Dermal Fillers
Mammoplasty
Sclerotherapy
Buttock Augmentation
Genioplasty
Micropigmentation
Zygoma Reduction
Calf Augmentation
Jaw Reduction
Orthognathic Surgery
Cosmetic Surgery Transcription Outsourcing That's Secure
Athreon's plastic surgery speech recognition, dictation, and scribing solutions are highly secure and HIPAA-compliant. Our mobile apps, EHR interface, and web portal options protect your data at rest and in motion. We use the same security as banks, including multifactor authentication. What's more, every Athreon staff member undergoes a thorough background check and participates in weekly cyber security training.
Plastic Surgery Dictation Technology That Automates Mundane Tasks
We've developed our cosmetic surgery typing service keeping simplicity as our focus. We can capture your patient demographics so you won't have to dictate name spellings. Additionally, our iOS and Android mobile apps can visually guide you through your templates so you remember to include all required sections. Athreon can even automate your printing and faxing or place completed files directly into your EHR.
Plastic Surgery Typing Service– How Athreon's Quality Compares
Our quality processes set the standard for healthcare documentation specialists. Not only do we hire the most qualified medical transcriptionists, editors, and QA staff in the industry, but our stringent quality checkpoints ensure unsurpassed quality. Athreon's plastic surgery clients know they can confidently make decisions based on the narratives our healthcare documentation specialists transcribe.