Quality Transcription Services
"Quality is never an accident; it is always the result of high intention, sincere effort, intelligent direction and skillful execution; it represents the wise choice of many alternatives."
William A. Foster
Transcription Services Overview
Excellence is at the heart of everything we do at Athreon. We have dedicated ourselves to providing high-quality transcription services for a wide range of industries. We carefully screen all our transcriptionists and quality assurance specialists, so we can consistently deliver accurate audio transcription to our clients. In addition to our highly-skilled staff, we use smart technology and industry best practices to reduce the margin of human error. We invite you to browse the testimonials page or even try our service for free without any risk or obligation.
Dictation and Transcription Services: Our Six Core Areas of Quality Focus
As part of our commitment to quality, we focus on the following six areas:
| | |
| --- | --- |
| Accuracy | Recorded audio matches the transcribed text. |
| Spelling | All words are accurately transcribed. |
| Grammar | All sentence structures accurately convey the dictator's intended meaning. |
| Format | The layout adheres to best practices and client preference. |
| Content | All necessary components are included and are coherent. |
| Demographics | Name spellings, dates, addresses, and other identifiers are accurate or redacted. |
Athreon's Stellar Accuracy
Our Transcription Services Deliver Measurable Quality
We're big thinkers, go-getters, and people who like to stretch limits. When others ask why, we ask why not? We don't rest on past achievements. We aim to always earn the trust and respect of our clients, employees, vendors, and communities with solutions that allow people to work smarter, with less effort and risk, and more enjoyment.
Transcriptionists with 15+ Years' Experience
Transcriptionist Screening & Selection
Quality transcription services begin with hiring the most qualified transcriptionists. That's why we scrutinize the qualifications of each applicant. Only the most qualified transcriptionists make it through our rigorous screening and testing process. Additionally, each Athreon staff member undergoes a criminal background check so we can further assure clients that their sensitive information is kept secure. When you hire Athreon, a highly-skilled transcriptionist will process your documents with a passion for quality.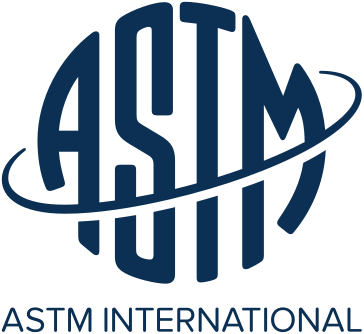 We Follow ASTM Standards
Superior Audio Transcription Quality
Athreon's QA program adheres to ASTM International
All Athreon transcriptionists are required to maintain a strict minimum accuracy average.
Athreon hires native English speakers.
The typical Athreon transcriptionist has 15 years of experience.
Unresolved discrepancies found in any recording are flagged for client review.
Clients have the option to edit and approve documents online.
If a client finds an error, Athreon will correct it for free.
Athreon's Quality Algorithm
Quality Review Process for First-Rate Audio Transcription
Our robust QA algorithm ensures quality by design with both concurrent and retrospective QA reviews. The algorithm selects documents for concurrent reviews, based on a percentage, for quality inspection of work before client delivery. Likewise, the algorithm selects records for retrospective QA reviews so that we can further promote quality based on analyses of files post-delivery. Athreon's QA algorithm helps our QA team to identify issues and provide feedback to the production staff so that transcriptionists can avoid repetitive errors.
In addition to the quality checkpoints initiated by our QA algorithm, our transcriptionists carefully proofread all documents as a matter of routine. Following audio transcription, transcriptionists will escalate files that they encounter issues with to QA. A QA specialist will then attempt to resolve problems identified by the transcriptionist. QA may subsequently flag items for the client to review if they are unable to edit something with 100% certainty.
Minimize Human Error
Innovative Dictation and Transcription Technology
We use the latest transcription technology. Our transcription platform ensures document quality in 3 distinct ways:
| | |
| --- | --- |
| Automation | Our system automatically populates many routine pieces of data like the dictator's name, header information, and dates, which reduces repetitive data-entry tasks that are prone to human error. |
| Structure | Formats are always consistent since our system uses structured templates. Likewise, we code many aesthetic items, such as bolding, underlining, and capitalization, into the document structure so that transcriptionists do not have to remember to manually apply these styles. |
| Accuracy | Our technology embeds spell check and grammar check automatically as our transcriptionists work, which significantly reduces the chances of errors arriving on the client's desk. Custom dictionaries are also populated with subject-specific terminology to ensure further precision. |
Stay Domestic or Go International
Production Labor Choice for Transcription Services
Athreon is an audio transcription company with global resources. We offer both domestic and international labor pools. Offshore labor is available to clients who want to rapidly scale labor resources to shorten turnaround time or to address budgetary constraints. Clients that do not want their work leaving its country of origin may make this request, and we will apply only the approved production resources.
Transcript Quality Audits
Production Labor Choice for Transcription Services
We securely pair each audio file and transcript together online, so clients can listen to their dictation and simultaneously compare it to the transcript we've produced. For inaudible portions, Athreon leaves a timestamp so clients can quickly and easily listen to flagged parts of a file. As an added service feature, when clients make edits to their documents in our web portal post-delivery, we further learn how to adapt your preferences to future reports.
Leverage Athreon's AI
Speech Recognition for Unparalleled Transcription Services
We understand that some clients have had negative prior experiences with substandard-quality reports produced by automated speech recognition (ASR) technology. While Athreon's ASR technology is among the best available, and while it is highly accurate and continuously evolving, we perceive it as a production tool. Our ASR technology is not a substitute for skilled human labor. As such, any draft that our ASR system generates is carefully reviewed by a human editor before client delivery. We want to ensure that regardless if either a human being or a computer produce the job, high-quality outputs are consistent.
Stay Informed
Client Alerts for Dictation and Transcription
Any documents that contain inaudible portions or contradictory information will be flagged for the client to review. We take no chances when it comes to the accuracy and completeness of your files. Documents that require client attention are flagged for review and are easily distinguishable from jobs that have no issues.