Chiropractic Audio-to-Text Transcription Solutions
EMR Transcription | Medical Scribing | Dictation | Speech Recognition
"Chiropractic embraces the science of life, the knowledge of how organisms act in health and disease, and also the art of adjusting the neuroskeleton." — D.D. Palmer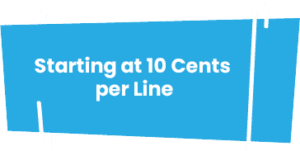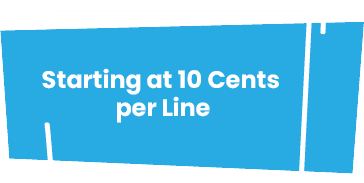 Chiropractic Dictation, Scribing, and Speech Recognition Solutions
Inefficiency is one of the leading reasons why some chiropractors struggle to grow their practices. However, chiropractors that use Athreon's chiropractic speech-to-text solutions are far more productive, better organized, and able to schedule more visits. We provide proven documentation solutions, like medical transcription, speech recognition, and medical scribing, that simplify patient charting
Athreon's healthcare documentation specialists routinely create chiropractic charts like new patient evaluations, physical examinations, follow-up notes, and more. Our HIPAA-compliant chiropractic transcription company helps you grow your business. If you're ready to align yourself with an experienced partner to handle your patient charting, Athreon is here to help!
Experienced Chiropractic Transcriptionists and Chiropractic Scribes
We recruit transcriptionists and scribes experienced with the neuromusculoskeletal system and chiropractic terminology to deliver our chiropractic dictation services. Our healthcare documentation specialists are well versed in the bones, nerves, muscles, tendons, and ligaments that make up the human body. Athreon's transcriptionists and scribes have approximately 15 years of chiropractic experience on average and are adept at documenting clinic visits for low back pain, neck pain, headaches, and more.
If you prefer a synchronous or offline virtual medical scribe, consider our AxiScribe scribing solution. We also offer the best audio-to-text transcription software for chiropractors with our VoiceNote speech recognition solution. Our speech-to-text transcription solutions adapt to your preferences. And, no matter which solution you choose, we can place your completed chiropractic reports in your EMR.
Chiropractic Dictation Services That Work with Your EHR
No matter which EHR you use, we've probably worked with it. We're EHR agnostic. Our typing service can connect to your EHR through a web portal or create an EHR interface to improve efficiency further. No matter the solution you choose, Athreon can put your clinic notes in your EHR to save you time! Some of the chiropractic EHRs we've worked with include:
| | |
| --- | --- |
| Align | DrChrono |
| BlueIQ | EZBIS |
| Chiro QuickCharts | Genesis |
| ChiroFusion | Nookal |
| ChiroHD | Noterro |
| CHIROSPRING | PayDC Chiropractic Software |
| ChiroTouch | Vagaro |
| ClinicDr | Yocale |
| Clinicmaster | vcita |
| Cliniko | zHealth |
Rated The Best Chiropractic Transcription Service
There are many reasons why chiropractors rate Athreon as the best chiropractic dictation service. A significant reason is our friendly and attentive support team in North America. Add to that, our stringent security, ease of use (no software typically needs to be installed), and time savings strengthen Athreon's value proposition.
What's more, we're ready to accommodate you no matter how you prefer to dictate or record your patient visits. Options include recording by telephone, smartphone, or digital recorder. Our free iOS and Android mobile apps make capturing recordings easier and more secure than ever.
Athreon's chiropractic transcriptionists and scribes will help you accurately create clinic notes for any condition, including:
Low back pain
Neck pain
Tension headaches
Migraine headaches
Sacroiliac pain
Shoulder pain
Knee pain
Outsourcing Chiropractic Charting $aves Big!
Once you decide to outsource your charting to an experienced chiropractic scribing company, you'll learn it's much more cost-effective and faster than creating notes yourself or delegating charting to an in-house employee. For example, you can save on payroll expenses, employee insurance, and vacation benefits when you outsource to Athreon's typing service. Dictation lets you see more patients to grow your practice.
Contact Athreon for More Information About Our Chiropractic Speech-to-Text Transcription Services
Athreon has been helping chiropractors improve their operations for over 30 years. Our AI technology, quality control protocols, client support, and security measures deliver an excellent ROI. If you're ready to grow your practice, free up your time, and lower your stress level, contact us for a demo!