Insurance Transcription Services
At Athreon, our goal is to provide comprehensive insurance transcription service. Whether your focus is home, life or automobile coverage, our skilled transcription team is poised to assist you.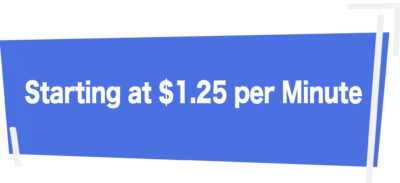 Athreon provides prompt and reliable insurance transcription for all facets of the insurance industry. Claims adjusters, agents and other insurance professionals across the United States and Canada count on us for precise transcription of recorded statements and file interviews. With our 24-hour turnaround time, our clients know they will get insurance transcription service that is not only accurate, but also fast!
Reliable Insurance Claims Transcription Services
If you're a claims adjuster, you understand the importance of accuracy. Our capable insurance claims transcription team will go to great lengths to ensure the accuracy of every word in recorded statements provided by claimants, witnesses and other involved parties. We'll transcribe insurance claims reports and other case reports with a degree of precision that is unmatched by our competitors.
Quality Insurance Transcription That's Second to None
We provide our clients with the highest level of insurance transcription quality in several ways. Our comprehensive multi-tier quality review process catches virtually every error before you receive the finished document. Likewise, should a document with a typing or grammatical error be returned to you, we will correct it at no charge. Because we hire only the most qualified transcriptionists from the best schools, we greatly reduce the likelihood of transcription errors.
We're a HIPAA-Compliant Insurance Transcription Company
Today, all insurance organizations, particularly medical insurance companies, must make privacy and security a top priority to remain compliant with the Health Insurance Portability and Accountability Act (HIPAA) and other federal regulations. Athreon uses several measures to ensure private information remains secure, including 128-bit data encryption. We also conduct an annual HIPAA Risk Assessment to ensure that we always employ the best practices to protect all sensitive information entrusted to our care.
We Simplify the Entire Insurance Transcription Process
At Athreon, our goal is to provide comprehensive insurance transcription service whether your focus is home, life or automobile insurance. One way we accomplish this is by offering a wide selection of speech to text dictation capture options for maximum convenience. These include our ability to capture your recordings by telephone, digital recorder, smartphone app and third-party dictation systems.
What's more, our online account management tools allow you to remain in complete control of your documents throughout the entire document lifecycle. When the voice to text transcription is complete, you can choose the method of delivery that best suits your needs. All our transcript distribution methods are secure and designed to complement your specific workflow.
You'll Love Our Personalized Insurance Transcription Service
Every Athreon insurance transcription client has access to personalized support through our dedicated support teams located in Chicago and Indianapolis. What sets us apart is how we take the time to get to know the unique transcription needs of your company. We encourage you to contact us to learn more about how our combination of speed, quality and service can help improve your operations.