Orthopedic Speech-to-Text Solutions
EMR Transcription | Speech Recognition | Virtual Scribing
Orthopedic Transcription, Speech Recognition, and Scribing Solutions
Busy orthopedic practices need an audio-to-text transcription company that understands the language of orthopedic surgeons. Athreon is one of the best orthopedic speech-to-text companies delivering secure, fast, accurate, and dependable charting solutions for orthopedists. Our productivity tools empower D.O.s to spend more time treating their patients and less time documenting visits.
In addition to orthopedic transcription services, we have an array of other speech-to-text services, including: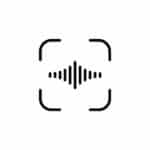 Dictate using your mobile device or a PC microphone with our orthopedic audio-to-text transcription software. Our instant speech-to-text transcription works with your EHR, Microsoft Word, or email client without any interface required!
Our remote scribing service, AxiScribe, lets you take care of your patients while a virtual orthopedic scribe takes care of your EHR. AxiScribe is available in live and offline modes to free you from endless hours of EHR charting.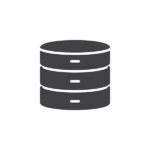 If you prefer to dictate and have Athreon place your narratives directly into your EHR, we can accommodate. Athreon is EHR agnostic, so we can work with any EHR. What's even better is that an EHR interface isn't required to use our EMR transcription service.
We Hire the Most Qualified Orthopedics Healthcare Documentation Specialists
Unlike some orthopedic transcription companies that use less-qualified staff, Athreon doesn't take shortcuts with its production team. We recruit orthopedic transcriptionists from some of North America's top medical transcription schools and screen them carefully to ensure they meet our stringent hiring standards. Athreon's orthopedic language specialists possess an average of 15 years of relevant industry experience. Our orthopedic team members know musculoskeletal system terminology and orthopedic medical instruments. They are adept are documenting procedures like:
Joint replacements and reconstructions
Bone grafts
Reconnecting nerves
Spinal disk replacements
Repair of torn ligaments and tendons
Rated the Best Audio-to-Text Transcription Company by Orthopedists
We put orthopedists at the center of our orthopedic transcription service. For instance, we regularly create libraries of customized canned text for our orthopedic clients so D.O.s can prompt their transcriptionist or scribe to insert templates on-demand. This helps orthopedists to shorten their dictation time considerably. Plus, our EMR transcription service inserts completed narratives directly into EHR fields – no interface required. Additionally, our instant speech-to-text transcription software, VoiceNote, can help orthopedists reduce or eliminate costs for human transcription. Reasons like these are why orthopedic practices tell us again and again that Athreon is the best audio-to-text transcription company.
Moreover, our commitment to quality goes beyond the transcriptionists and scribes we hire. It extends to the levels of orthopedic transcription and scribing services we provide. We use a multi-tier quality assurance process that dramatically reduces the chances you'll find an error in our orthopedic transcripts.
Secure and Convenient Orthopedic Dictation Services
Our secure systems feature advanced encryption protocols and are HIPAA- and HITECH-compliant. Athreon is committed to protecting the privacy of your patients. Likewise, orthopedists can choose from our various dictation options, including digital recorder, telephone, or even our smartphone app for iOS and Android devices. We can integrate our free mobile apps with your patient scheduling system to simplify patient charting.
Athreon's orthopedic transcriptionists will help you accurately chart any orthopedic injury you may encounter, including:
Torn Meniscus
Carpal Tunnel Syndrome
Torn Rotator Cuff
Plantar Fasciitis
Torn ACL
Tennis Elbow
Ankle and Foot Sprains
Stress Fractures
Dislocated Shoulder
Wrist Fracture
We're an Orthopedic Audio-to-Text Transcription Company Known for Our Speed and Productivity Features
We offer a next- and same-day turnaround, so your documents are back on your desk for you to review and sign before you know it. And when you need support, our orthopedic transcription clients benefit from our friendly and knowledgeable support staff. Our orthopedic transcription service includes transparent billing, multiple report delivery options (including auto-faxing), and various online account management tools to keep D.O.s and their support staff productive and well-organized.
EMR Transcription Services That Work with Any EHR
Many orthopedists report to us that they used to spend 20 or more hours a week documenting in their EHR before hiring Athreon. Twenty hours of electronic health record charting interferes with treating patients and growing your business. No matter which EMR you use, we can support it with our transcription, scribing, or speech recognition solutions.
Athreon's speech-to-text service is EHR agnostic. We can also support Mac and Windows users. Below are some of the EMR systems we use to deliver our solutions to orthopedists all around North America.
| | |
| --- | --- |
| AdvanceMD | Kareo |
| athenahealth | MediTouch |
| ChartLogic | Modernizing Medicine |
| drchrono | NextGen |
| eClinicalWorks | Practice Fusion |
| Epic | PrognoCIS |
Put Our 3 Decades of Orthopedic Transcription Service to Work for You!
Athreon has provided orthopedists with the best audio-to-text transcription services for over 30 years! When you schedule a consultation with us, we're confident you'll quickly see how our solutions can benefit your practice. Discover how an Athreon orthopedic scribe or transcriptionist can help you scale your practice by 20% or more. We invite you to contact us today for a no-obligation demo and free trial.