ASC Transcription Services
"If the operation is difficult, you are not doing it properly."
Alberto Peña, Monologues of a Pediatric Surgeon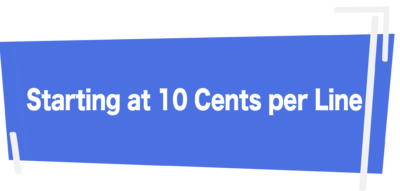 Watch Our Video To Learn More About Our ASC Transcription Services
Surgery Center Transcription Service Made Easy
Athreon's medical transcription service for ambulatory surgery centers (ASCs) helps surgeons work smarter instead of harder. Our operative report solutions help ASCs strengthen their business performance by shortening turnaround time, bolstering accuracy, and improving data security and analytics. Athreon's AI and human transcription services put the surgeon at the center of everything we do. We quickly deploy operative report transcription solutions on budget and on time.
Operative Report Transcripts – Streamlined and Online
Athreon has been a trusted partner of ASCs for over 30 years. Whether your surgeons prefer to dictate by mobile app, telephone, or digital voice recorder, our solutions make documenting your surgical procedures simple. And with our web-based document management portal that integrates with your practice management system, it's never been easier for surgeons and their support staff to review, edit, e-sign, distribute, and archive reports online. Athreon helps you get and stay organized!
Op Report Transcription Service That Stops Surgeon Burnout
Athreon's operative report transcription service helps caregivers avoid data-entry fatigue. No matter the surgical specialty, we enable doctors to document their surgical procedures with less time and effort. Once a provider dictates, within a matter of hours, the completed surgical note is available online for review and e-signature. We can deliver completed operative reports via our web portal, fax, or even network delivery.
Medical Transcription Outsourcing That Is Truly Secure
All Athreon solutions are highly secure and HIPAA-compliant. Our mobile apps, web portal, and EHR interface options protect your data at rest and in motion. We use the same security as banking institutions, including multifactor authentication. What's more, we vet every staff member with a thorough background check.
ASC Transcription Technology That Automates Mundane Tasks
We've developed our operative report transcription service keeping simplicity in mind. We can capture your patient demographics so providers don't have to dictate them. What's more, our mobile apps can visually guide surgeons through their operative report template, so they don't forget required sections. Athreon can even automate tasks like printing and faxing to lessen your reliance on administrative support staff.
Medical Transcription Quality – How Athreon Compares
Our quality processes are second to none. Not only do we hire the most qualified surgical transcriptionists in the industry, but our QA team carefully scrutinizes operative reports before delivery. Athreon's ASC clients know they will receive a polished operative report that they can rely on with confidence.
Request a free AxiScribe Medical Scribe consultation now!