Dermatology Speech-to-Text Services
Dictation | Speech Recognition | EMR Transcription | Virtual Scribing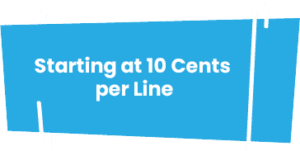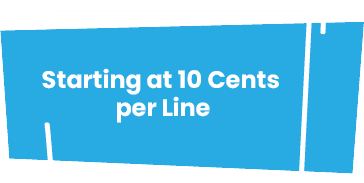 Dermatology Dictation and Scribing Services
Did you know that some dermatologists spend four or more hours a day documenting patient care in their EHR? It's not a sustainable practice, and it leads to physician burnout. However, dermatologists that use Athreon's dermatology audio-to-text transcription or scribing solutions report higher levels of productivity, lower levels of stress, and they avoid taking charting work home. We provide rapid and dependable dermatology speech-to-text solutions like audio-to-text transcription services, instant audio-to-text transcription software, and medical scribing.
Athreon's healthcare documentation specialists routinely create dermatological reports for cosmetic dermatology, dermatopathology, immunodermatology, Mohs surgery, pediatric dermatology, dermatoepidemiology, and more. Our HIPAA-compliant dermatology transcription service helps you spend more time with your patients and less with your EHR. If you're ready to shift your focus from your computer to your patients, Athreon can help!
Skilled Dermatology Transcriptionists and Dermatology Scribes
We recruit scribes and transcriptionists skilled in dermatological terminology to deliver our dermatology dictation services. Our production staff has experience in all medical terminology related to the skin, hair, and nails. Athreon's transcriptionists and scribes have, on average, 15 years of transcription experience. They are adept at documenting in the following dermatology fields:
Cosmetic Dermatology
Dermatopathology
Trichology
Immunodermatology
Mohs Surgery
Pediatric Dermatology
Teledermatology
Dermatoepidemiology
Dermatology Dictation Services That Work with Your EHR
If you use EZDERM, Nextech, or EMA Dermatology as your EHR, we can return the completed reports directly to your electronic medical record with our EMR transcription services. Even if you use a different EHR, we likely have experience with it. We're EHR agnostic, so we can work with any EMR.
What's more, we provide various dictation-capture options to our dermatology clients. So, if you want to dictate using your phone, a mobile device, or a digital recorder, we're ready to receive your dictation. Athreon's free mobile apps for Apple and Android make capturing your dictations a sinch.
We also offer dermatology speech recognition with our VoiceNote solution if you're looking for audio-to-text transcription software to enhance your self-charting. Or maybe you'd like to work with a live or asynchronous virtual scribe through our AxiScribe solution? No matter how you want to handle your charting, Athreon has a speech-to-text solution for you.
The Best Dermatology Transcription Service Is Athreon
When you streamline your charting with Athreon's audio-to-text transcription services, your practice is in capable hands with our support team in the United States. Every day, more dermatologists are saying that Athreon is the best dermatology dictation company. Our security, accuracy, simplicity, savings, and speed are why.
Athreon's dermatology transcriptionists and scribes will help you accurately document any dermatological therapies, including:
Allergy Testing
Chemical Peels
Cosmetic Fillers
Cryosurgery
Laser Therapy
Photodynamic Therapy
Phototherapy
Radiation Therapy
Skin Cancer
Tumescent Liposuction
Outsourcing Dermatology Transcription Delivers Savings
Another benefit of outsourcing to our dermatology scribing company is that it's more cost-effective than creating reports in-house with a scribe or transcriptionist. For instance, you can lower payroll, health insurance, and vacation leave expenses when you outsource to Athreon. Plus, dictation lets you treat more patients so you can expand your practice. Isn't it time to spend less of your time record keeping?
Contact Athreon to Learn More About Our Dermatology Audio-to-Text Transcription Services
Athreon has been supporting dermatologists with their charting for over 30 years. Our AI technology, skilled staffing, speed, reliability, and security standards deliver substantial ROI. If you're ready to free yourself from endless hours of tedious EHR charting, our dermatology dictation company is here to help!