With Athreon's online portals, you can securely monitor and manage your account from a web browser or mobile device. Our portals enable you to track all system activity, run analytical reports, and keep your staff productive and organized.
Manage Everything from your PC or Mobile Device
Portal Overview
Athreon clients always remain in total control of any data they send us. We understand that having round-the-clock access to your data from both workstations and mobile devices is critical. So, we make our feature-rich management portals available at no additional cost to our clients.
Real-Time Monitoring
Athreon's portals show you precisely what's happening as it's happening. Track what you've sent us and watch it move throughout its workflow lifecycle. Our portals remove any doubt about the status of your account. Log in anytime to see what's happening 24/7/365.
Access Control
We can set portal restrictions based on user roles. For instance, managers may need to see certain aspects of your account in the portal, while others should have more limited access. Additionally, our portals track the actions users take for auditing and compliance purposes.
User Adoption
Since our web portals are intuitive and easy to deploy, users with even basic computer skills embrace them. There is no software to install, and portal navigation is simple. Online access is easily rolled-out in most organizations with a minimal learning curve.
Workgroups
If you have multiple staff members who need to work together collaboratively, the Athreon portals are an excellent solution for teams. Our tools for workgroups help teams improve their productivity and expedite mission-critical business objectives.
Analytics
Our portals provide an array of useful on-demand reports that help you monitor account activity. For speech-to-text clients, some of our reports include user activity, dictation volume, and turnaround time. Cybersecurity clients can easily monitor dark web activity. Clients can also export data for offline use.
Electronic Signature
Transcription clients have the option to e-sign documents in their portal. Legally-binding electronic signatures help to cut out inefficiencies and paper waste from workflow. Our portal also supports workflow requirements when multiple individuals need to sign a document.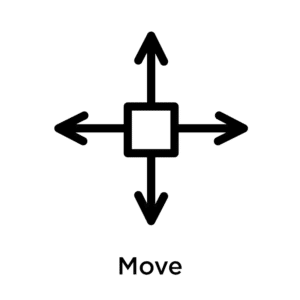 Delivery
For clients using our portals to convert speech to text or text to text, we can configure specific workflow rules to alleviate many manual tasks common with document management. For instance, completed files can easily be printed, exported, or faxed automatically or on-demand.
Archival
Our portal stores all historical data for the agreed-upon term, which makes data queries a breeze. Users have a variety of search options at their disposal. Clients who use our transcription portals can filter their queries on a subject name, submission date, account number, and many other search criteria.